Refurbished Laptops
All the machines listed here have been refurbished to the highest standard and come complete with 3 months warranty.
We thoroughly test every aspect and only buy laptops which we would be happy to use ourselves.
Buying a quality used laptop gives you the opportunity to own a much higher spec computer
for lower outlay hence brilliant value for money!
We are experts in laptop repairs so you can be sure we will look after you every step of the way after your purchase.
Any problem whatsoever will be resolved quickly by us at Wizard Electronics with a smile.
If you wish to buy any of these machines give us a call – we'll save it for collection or deliver it locally for free.
Toshiba Dynabook C40
Very high quality laptop. Intel i5 10th generation with 8 gb ram and 256SSD. Blisteringly quick machine with a full hd 15.6″ IPS display. Battery is in excellent health. Beautiful to use with no faults. Excellent used condition.
£290
Hp Probook 450 G6
Beautiful looking laptop, light and portable despite the 15.6″ screen. Intel i5 8th generation with 8gb ram and 256SSD. Excellent used condition. Very quick in use with a good battery, fingerprint reader, webcam etc. These probooks are built to a very high standard. No faults
£290
Hp Probook 440 G6
14″ HP Probook in as new condition. 8th gen i5 processor with 8gb ram and 256SSD. One of the nicest laptops I've seen in a while. Lovely to use, light and portable with a good battery, fingerprint reader, webcam etc
£290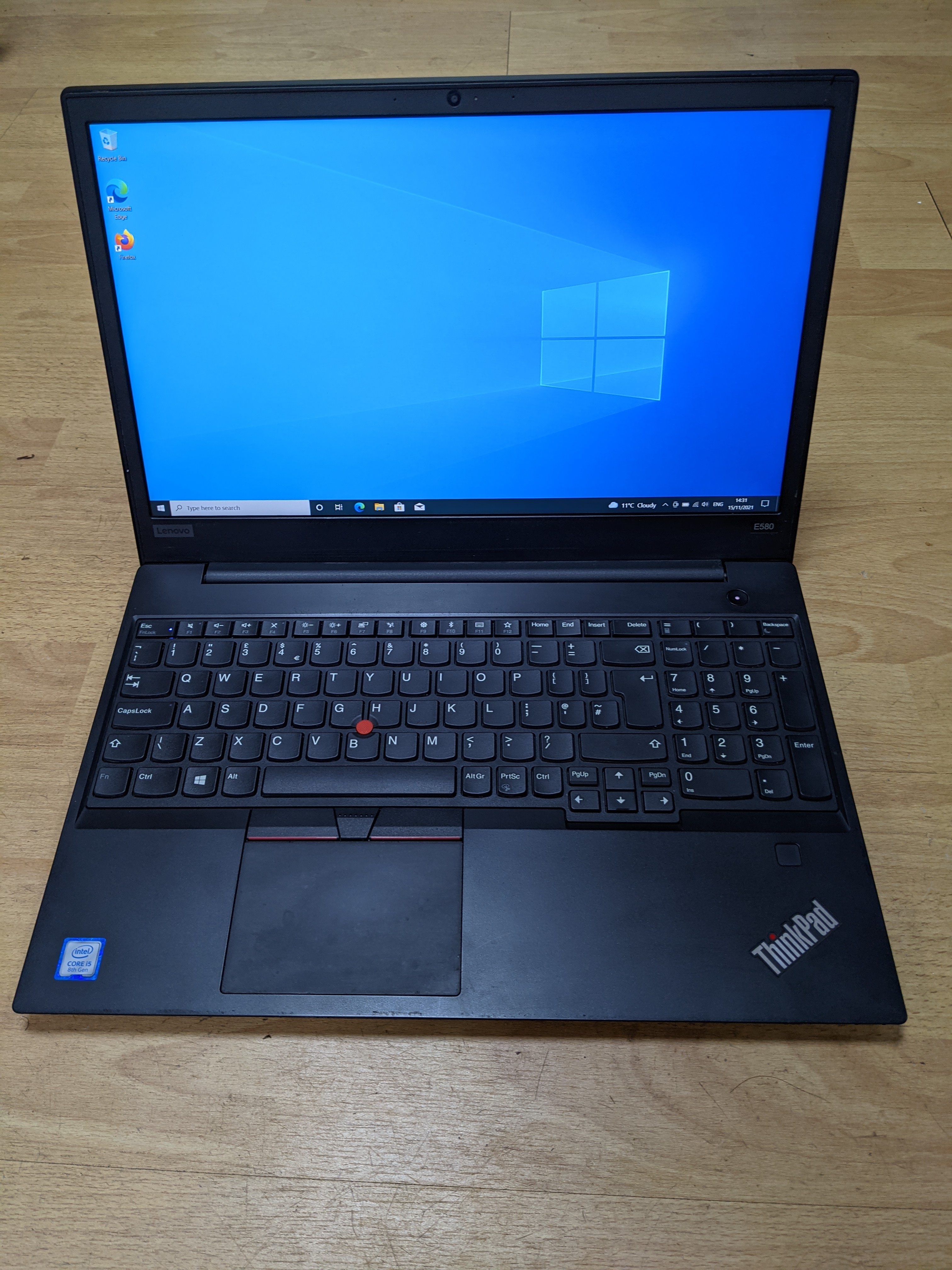 Lenovo E580
Very quick laptop indeed. High end business machine in excellent condition throughout. Our machine of choice in the workshop. 8th gen i5 with 8gb ram and 256SSD. Thinkpads are industry standard machines. Highest build quality.
£340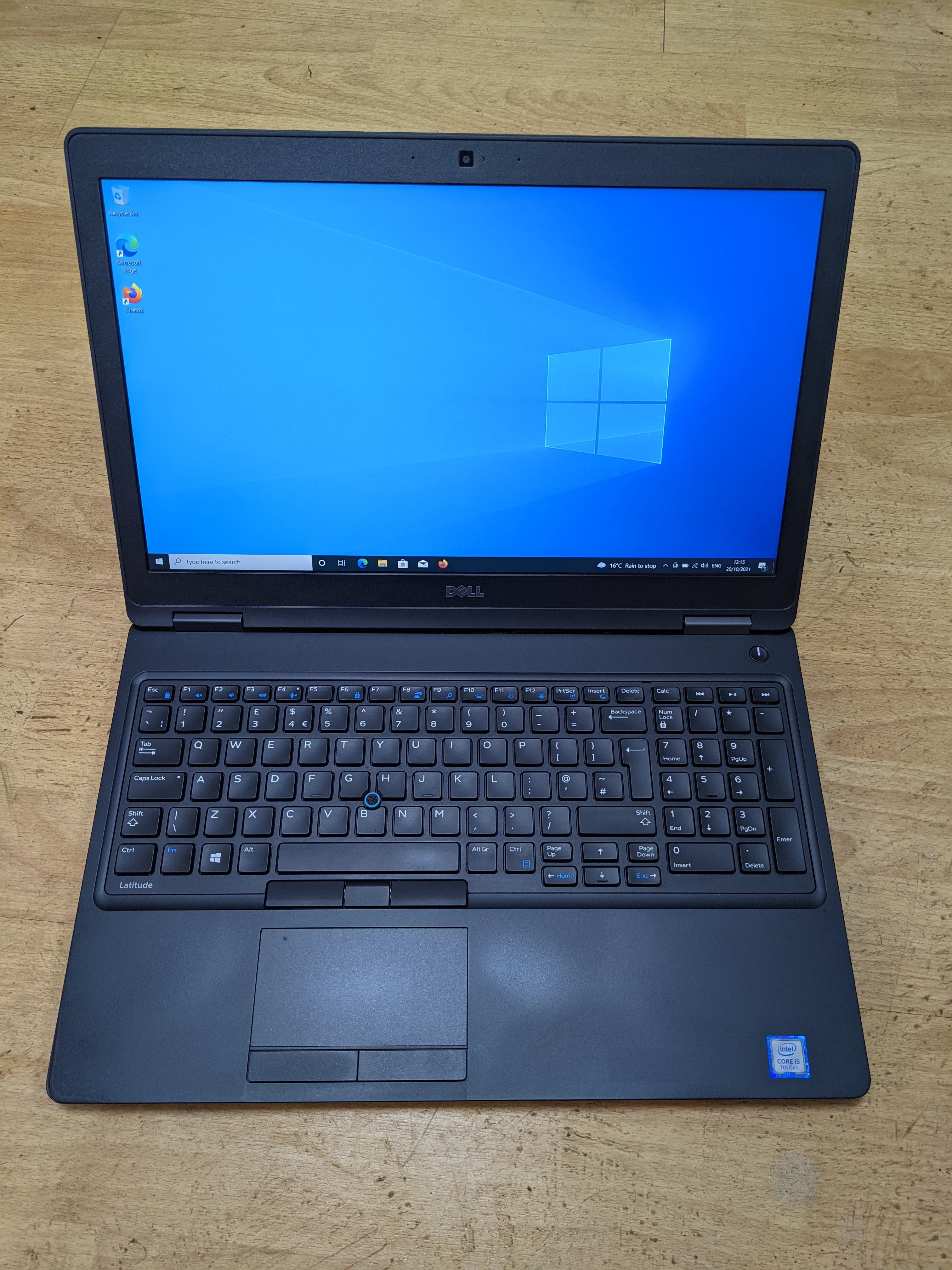 Dell 5580
Dell Latitude 5580 in excellent used condition. Intel core i5 7th gen 7200u with 8g ram and a 256 ssd. Lovely full hd screen, webcam, integrated mobile broadband etc. Another high end business laptop with unbelievable battery life of well over 10 hours and really fast in use. Brilliant value for money.
£220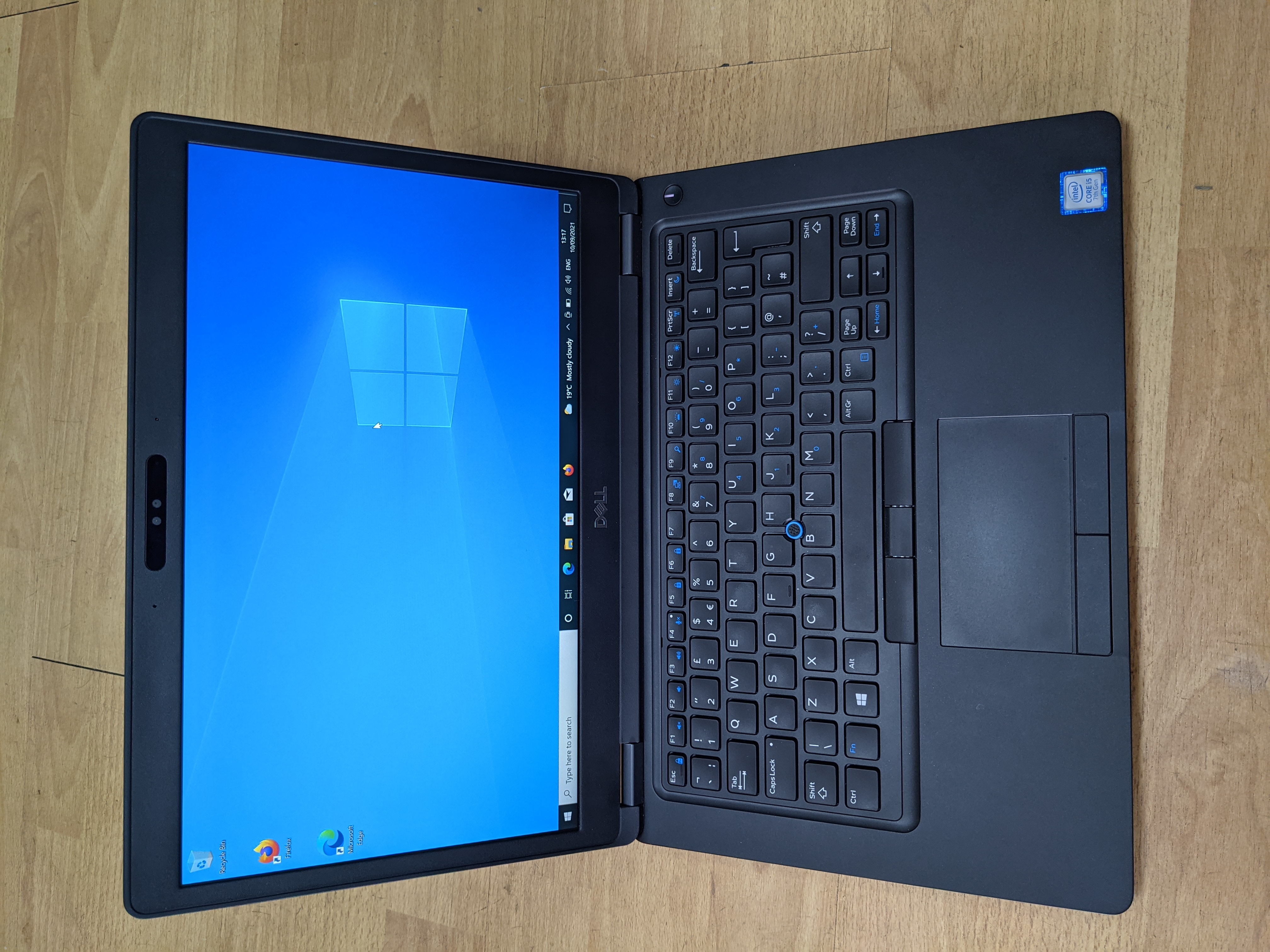 Dell 5480
Intel i5 6300u with 8GB ram and a 128SSD. Extremely quick laptop with a full HD Screen, integrated webcam, backlit keyboard and usb type c port. Battery is in excellent health and has the original charger.
£200