The best in PC and laptop repair
Here at Wizard Electronics we've been repairing computers for over 16 years and in that time have amassed a wealth of knowledge in all aspects of PC and Laptop maintenance. We constantly strive to give the best advice and you can be sure that we will always be helpful and fair.
Computers are an essential part of everyday life these days and we appreciate how important it is to get problems resolved quickly with minimum fuss and disruption.
That's why we are the people you should trust to get you up and running in no time with services like 1 hour screen replacements, same day OS installs and password removal while you wait.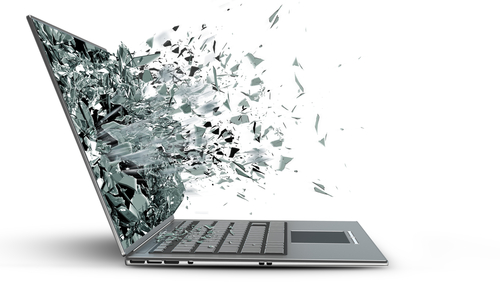 Connector.

Screens replaced in 1 hour

Most common sizes always in stock – get your screen replaced while you get a coffee! 15.6″ LED from £60 fitted

Connector.

Quality Parts

We only use the best panels from manufacturers like LG, Samsung and AUO. Guaranteed to be of the same specification as the original and without any dead pixels

Connector.

Any Laptop - Macs too!

Every laptop, netbook and Macbook catered for – new and old. Large amount of used screens in stock too. Doesn't matter what it is, we'll fix it.
Charging Port Repairs




£30 Same Day
Password Removal
Everyone knows what it's like to forget a password. It's easy done and extremely annoying!
We specialize in the removal and recovery of all PC, Mac and laptop passwords whether it be sofware or hardware related. Windows and OSX login passwords can be removed while you wait – average cost £20
Bios and firmware passwords can be a lot more complicated and sometimes very time consuming but we always get the job done!
OS Installation
If your Windows or Apple computer is running slow, full of viruses or just won't start – the best course of action sometimes is to just wipe the machine and reinstall the operating system. Don't worry, this isn't the nightmare it might seem!
We can normally get this done in a few hours, saving your important files and making your computer as good as new – completely stress free
Keyboards and Hinges
When your laptop is physically damaged it's not the end of the world! Most keyboards, hinges and plastic parts, lids, DVD drives etc are all replaceable.
We try harder to source these parts at the cheapest prices and pass these savings on to you. Don't write your machine off until you've got a quote from us – you'll be surprised how cheap these repairs can be.
Data Recovery
Getting your data back when things go wrong can be a frustrating exercise if you try and do it yourself. We can recover your files in many situations when you may think all is lost. For example, if your machine is dead or you've deleted things by mistake, or even broke a USB stick – don't panic – we can help!
Got a Mac?
Here's some news!!
Repairs don't have to cost a fortune!!

It's just a computer! Unlike certain other people we do not add £100 to the bill just because it's made by apple.
Prepare to be amazed by our sensible approach to Mac repair.
EFI Password Removal
Macbook pro/air iMac
While you wait